Unwanted by Linda Smith is a profound real life page turner! It describes an initially reluctant mother's battle to champion the existence of her disabled son.
Put yourself in her shoes
What if your child was born, and the doctor grimly pronounced the baby "mongoloid?" Then declared it profoundly disabled with Down Syndrome and mental retardation? Seeing your tortured look, he adds "The good news is that we don't expect him to survive."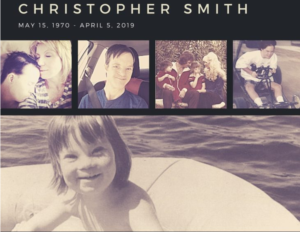 So begins Linda Smith's voyage in 1970. From parent's nightmare, to gradual acceptance, then all-consuming advocacy for her son Christopher. This frank biography chronicles a mother's ferocious struggles in an era when supports were meagre, and society often hostile.
She did not rise from privilege to become a billion dollar fundraiser for people with disabilities. Her father, a drunken cheater, gambled away their home. He sexually assaulted Linda and her sister. Youth was spent fleeing Britain for Montreal, then Toronto, living in basements with a murderous dad in hot pursuit. Yet she managed to become a model and dancer, gaining fame as the face of Diet Pepsi and GM.
From Daunting Beginnings To Impassioned Disability Rights Activist
Linda met her future husband Glenn Smith in 1967. He had been named Canada's Entertainer of The Year. They toured for several years then settled in Las Vegas, where Glenn opened for Wayne Newton.
Where did she cut her teeth as a (surprisingly humble) globally acclaimed fundraiser? Back in Toronto, where "Chris" was born (nearly birthing him in a plane on the way). For her first charity event, the Concert of Love, she wrangled top homegrown talent: Martin Short, Gilda Radner, Ronny Hawkins, Paul Shaffer, Levon Helm, even the Pig and Whistle cast.
Linda had found her calling, as unstoppable champion for Chris! She went on to help build Opportunity Village, Nevada's celebrated job training center for adults with intellectual and related disabilities. That road was paved with adventures. Turning casino magnates and mobsters into donors. Buttonholing governors and vice-presidents. Failing and triumphing in ways she never dreamed.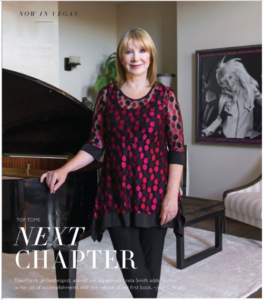 Creator Of Communities – Unwanted by Linda Smith
It takes a village to raise a special needs child. The book details how Linda's family and communities pitched in. Her second child, Jason. Both Glenn and current husband John. Her unflappable sister-in-law Debbie Smith, recently departed. Celebrities like Elvis, Barbara Streisand, and Canadians Celine Dion, Shania Twain, Rich Little, Bobby Hull. Together they (and many more) have vastly improved life for tens of thousands of our neediest. Unwanted by Linda Smith is the gripping, inspiring tale of how. Buy and read it now.
P.S. Watch this soft-spoken dynamo's motivating video here. She is a Fundraising Consultant and speaker extraordinaire.