NEEDED A MOCKUP JUST TO SEE HOW IT MIGHT LOOK
So…my first experience with a cover designer on Fiverr. In one word: bleh.
In good part it was my fault, because I was in a hurry and didn't want to spend more than $150 Cdn total for all four unique cover designs, which are only for mock-up. Even so, what I got was one cover that actually looked like a novel, three that could have been undifferentiated, unprofessional non-fiction books. Plus I ended up spending about $220 cdn in total (around $170 u.s.), just to make sure the guy finished on time.
Here's the basic version of my novel's front cover I received: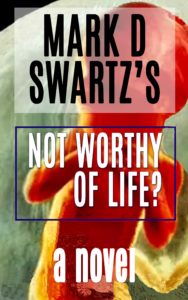 TO PAINT.NET I WENT
Armed with the free Paint.net software and its .psd file add-in, I spent about three to four days creating what I actually wanted. Mind you it took me at least one of those days to learn how to use the program, which really wasn't all that difficult. Instructions come with.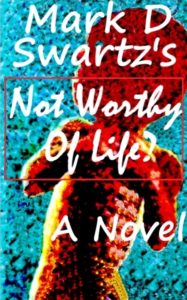 SELECTING MY DESIGNER
How did I choose which gigger to use? If I'd wanted true professional quality and had a budget of about $400-$500 for four usable covers, my go-to place would have been Upwork (not an endorsement). Maybe it's just my quick impression but they seem to have higher charging but better quality folk. Then again, Fiverr now offers a "Pro" level: "Hand-vetted. High-end. On-demand." So it could be that the two are comparable.
I did ask several Fiverr giggers to view my specs. That way I could see if – given my parameters – they could actually deliver. Plus I read their reviews, and looked at their portfolios on the site.
SOME ADDED TIPS
What to watch for? If the gigger's package doesn't mention you'll get a .psd file (you're usually given a choice of packages, the costliest one usually gives a .psd), you have to ask for it. They might request a small upcharge.
Also consider providing them with any artwork that you have permission to use and might want them to incorporate, Suggest ideas if you want to. Oh, and ask what they mean by "will make unlimited changes." You want to receive a final version that makes you work the least with an image manipulator.
All in all, my first experience with a cover designer was a good learning opportunity.